The Artist

Peter Dooley
My career as a professional photographer the past 20 years has come full circle…
My first digital image to gain a place of honor as the cover of a major magazine was of a Honey Bee on an orange Japanese Cosmos flower in my garden. Yet, despite the accolades this early nature art received, I spent many years in commercial photography, an area that while it fed my bank account, never truly fed my soul.
I have now returned to my roots and my love for combining nature with art to promote human well-being by returning to that bee and the art that I love.
The art I create all starts in that very garden, where the Honey Bee sat on that Cosmos flower – the garden where I grew up and where birds, bees, butterflies, and children have coexisted for 50 years.
My artwork is a tribute to the natural world, an examination of the conspicuous, the beautiful and the less so. Over the past two years, I have worked with passion to create my Nature Photo Art Collection, which I have titled "From the Outside, In".
I have been inspired by how much has been written about the power of experiencing nature both in the workplace and in places of healthcare to transform human well-being. Studies show how contact with nature, no matter how small, can have notable effects on happiness and health.
I now offer my photographs celebrating life and the natural world in large-scale format to healthcare institutions across the U.S., so that patients, visitors, and staff can experience the serenity, harmony, and healing they offer.
To meet the unique needs of these institutions, I offer the option to select images as well as a color scheme to match their décor requirements and I will digitally alter each one on request.
Even more importantly, I have partnered with Reed Art and Imaging, located in Dallas TX, to produce each work using Diasec TruLife acrylic mounting.
This ensures every piece of artwork is:
· Easily cleaned and sanitized
· Presented in medium and large-scale art format
· Anti-abrasive
· Resistant to fungicidal matter, bacteria, environmental pollutants, and humidity
· Shatter-resistant
· Guaranteed not to fade for 75 years
· Anti-glare
· Extremely durable
· Perfect for high traffic areas
· Ready to hang, with wall screws included
· Made in the U.S.A.
Keeping the safety of every patient, especially the children, in mind, I have also chosen to have the edges of each piece rounded.
I invite you to experience my artwork and with it, the awe-inspiring beauty and peace nature offers.

Our magnificent family garden, the magical place where I grew up, remains my primary source of inspiration...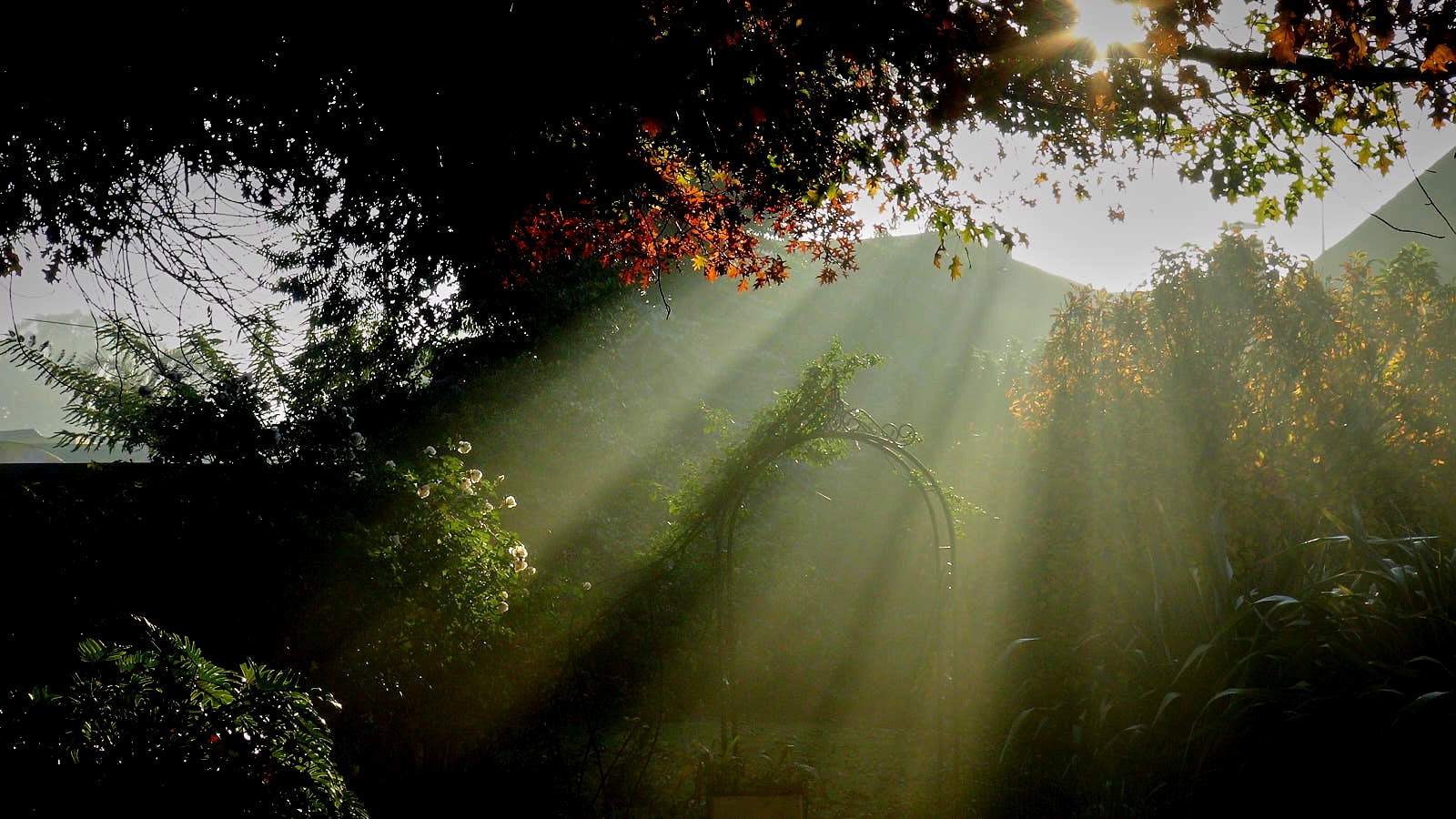 Experience:-
I have spent the past 20 years honing my skills in commercial photography as a freelance photographer, yet my love of and experience with the art form began with my parents.
My father was himself a photographer and began teaching me about photography technique and composition from a young age, while my mother, a Professor of Ikenobo - Japanese Floral Art – gave me a deep appreciation for color, composition, balance, and design.
Their teachings have led me to create immersive artworks, in large-scale format that are elegant in their simplicity as well as deeply harmonious bringing the peace and joy of nature to all to promote wellness.
Education: -
Christian Brothers College - National Senior Certificate
Top Skills:-
Photography and digital marketing design
Industry Knowledge:-
Commercial Photography, Product Photography, Fashion Photography, Portrait Photography, Graphic Design, Image Editing, Marketing material and Digital brochure design.
Other Skills:-
Web and e-brochure development and design
Accomplishments:-
Major Brand Establishment - (2000 - 2005) – Developed and registered the 'Certified Natural' brand and trademark that guarantees a sustainable farming system for the production of wholesome, chemical-free meat products.
The program was the largest ever Certified Environmental Improvement Program for sustainable livestock farming in South Africa, covering 2 million hectares (approximately 5 million acres). It had a profound positive impact on the environment and influenced the way livestock is farmed across the country.
As part of the brand, I developed the world's first bio-indicator monitoring program for certification in collaboration with University of Pretoria and Professor Clarke Scholtz, Head Entomology Faculty as an integral part of the ISO9001certification program. The end product was processed using a HACCP certified food safety system.
I was also responsible for the development and design of all product labeling and branding and supplied all images for the brand's initial marketing, including bill board advertising and point of sale material. This brand was sold to the largest retail food Chain in South Africa and is still in operation today.
First Magazine Cover - for the Landbou Weekblad, the biggest and most influential magazine in the South African agricultural sector, a Media24publication - (2002) First ever digital image used as a cover photograph (Image of Honey Bee on orange Japanese Cosmos flower). Thanks to my attention to detail and lighting as well as precise technical knowledge, I was able to achieve high detail required for a cover photograph in spite of limited pixels available due to early digital camera limitations. According to the Pretoria-based editor, the late Mr. Louw Pretorius, all Media24 journalists were issued with digital cameras as a direct result of this achievement.
Freelance Commercial Photography - for lifestyle, fashion, and various other publications (2003 - 2007) – Responsible for product marketing imagery, celebrity profiles, fashion and lifestyle, and model portfolios, as well as industrial and hospitality establishment marketing.
Simulator Graphics Development - (2014 - 2015) – Supplied high-definition photographic visual scenes and 3D instrumentation, all with dynamic lighting effects, for use in Air Traffic Control (ATC).
These included high-definition photographic airport scene renditions of six major airports, including a South African Airforce Base photographed with permission of Chief of the Airforce and Airports Management.
The images were used in large-scale format displays to create a fully-immersive 360° array with correct perspective and scale for training and on-going testing of ATC students and personnel.
The project was initially developed for the South African Airforce and thereafter for largest Aviation Training Academy in the country.
Collector's Book - Supply of photographs for a limited edition Collector's Book (2018-2019) of the works of Danie De Jager Sculptor – Chosen to photograph the over 60 works of art and the studio of the world's most accomplished and respected animal sculptor. Created a collection of artworks photographed in high detail for glossy publication.
First Exhibition - 100% Design Exhibition 2019 – Displayed and launched my "From the Outside, In" series of Nature Art at a public exhibition to wide acclaim. This was an incredible honor and a huge joy as I watched as my artwork drew people in, evoked emotion, and won fans.
-----------------------------------------------------------------------------------------------------------------------------------------------------------------------------------------------

---
Your shopping cart is empty!